Pelagian's Hotel Software is an in-house Windows based application
Bikaner, Rajasthan, September 20, 2010 - Pelagian Softwares, one of largest software development House, after a huge success of Restaurant Billing Software, once again launched new software for hotel & Guest house industry i.e. frontWin.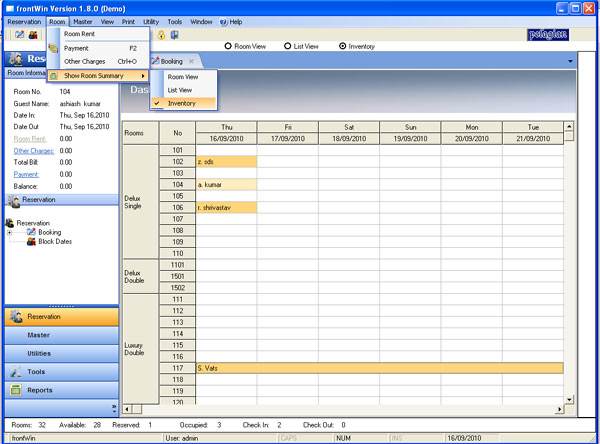 Pelagian's Hotel Software is an in-house Windows based application used by businesses to excel their day-to-day operations such as Room Bookings, Reservations, Check-In or Check-Out. This software is developed for suitable works of the following types of accommodation like Hotels, Guest Houses, Cottages, Villas or Any other Room Booking which is to be managed on a day-to-day basis.
This Software also includes all the features required in a Hotel Management such as Hotel Reservation, customer check in, customer Check-Out and provides integrated report for all customers. Our software is designed to help administrator or operator to track all Check-In or Check-Out status with just single mouse click.
The Proprietor of Pelagian Softwares Mr. Rishi Acharya pointed out "Our advanced software system helps to increase revenue because it saves processing time and also helps to provide better management for room reservation and booking system. This user friendly system can be used to manage daily transactions of a Hotel, which includes restaurant billing, Check-In, Check-Out and a complete accounting module.
This software is the modern solution which has whole range of integrated modules to cover every function of a Hotel management which is available at the nominal cost.